Manifesting the Dream
Take Action and Be of Service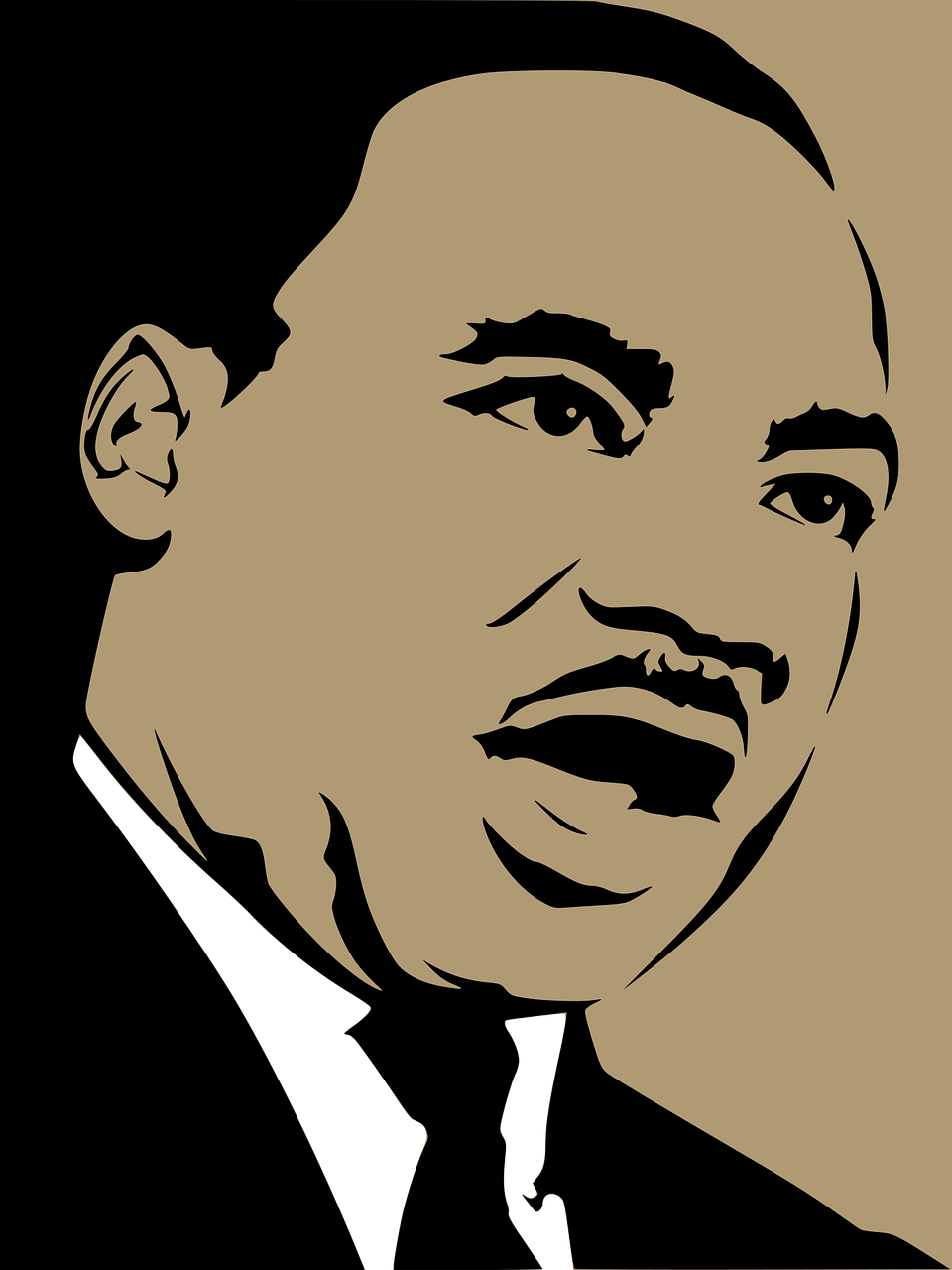 2020 Martin Luther King Jr. Day of Service & 40 Days of Peace
With Calls To Action that Inspire, Inform and Involve!
How You Can Get Involved
Join These Actions or Create Your Own!
Manifesting the Dream – A Series of Interactive Broadcasts During 40 Days of Peace on the Work and Legacy of Martin Luther King Jr.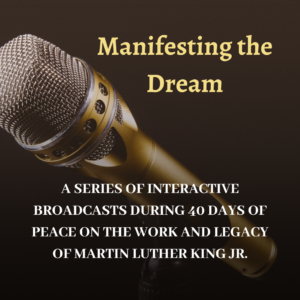 Join Interactive Broadcasts and Calls To Action on topics that MLK devoted his life to, such as Nonviolence, Racism, Materialism, Militarism and Poverty on our Facebook page.
 MLK Broadcast Schedule  
Global Silent Minute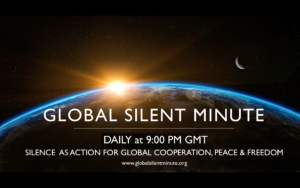 On 5 February at 8:55 pm GMT Global Silent Minute, 7 Days of Rest, Codes for a Healthy Earth, SINE Network and UNITY EARTH will host a Facebook Live Healing Women Healing Water ceremony which will open with a Global Silent Minute.
https://www.facebook.com/events/207086020340597/
Will you kindly share with those who you think will be interested in participating, thank you!
At dawn on 6 February (6:30 am Jerusalem; 4:30 GMT) on the Sea of Galilee there will be a Healing Women Healing Water ceremony. We are invited to subjectively participate and hold the united intention. Many have expressed interest in hosting a local water blessing ceremony and it is also possible to create a watch party on-line with the recorded Global Silent Minute from 5 February.
Public Salons During 40 Days of Peace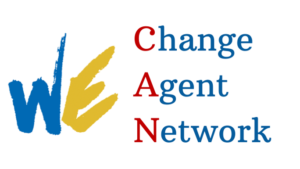 Organize and/or attend WE Change Agent Network Public Salons in your community where people gather to: 1) Discuss MLK's 3 major concerns: Poverty, Racism and Militarism, and 2) Make plans to create an upcoming event, program or campaign that raises consciousness and engages the public to take action for peace and justice in our society. (Learn More)
Declaration of Responsibility and Interdependence - Read, Sign, Share!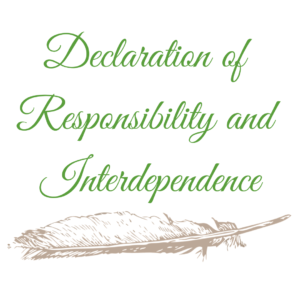 We are a group of concerned citizens whose mission is to inspire people to read, sign and share The Declaration in an expression of unity and to proclaim a new Mission Statement for the Earth: https://thedeclaration.org.
Our goal is to reach 1 million people this year with its message.
Based on the stylistic rhetoric, argumentation and poetry of the Declaration of Independence, this new Declaration brings attention to principles of unity and compassionate interaction with ourselves, each other and the planet to survive and thrive in our 21st-century world. Where the Declaration of Independence was a statement for freedom against tyranny, we stand up for the principle that we are all in this together, and must all take responsibility for preserving freedom.
Other Action Steps
Volunteer and take action in your own life for peace, sustainability and transformation in a variety of ways, such as:
Save electricity by plugging appliances into a power strip and turning them off completely when not in use, including your computer.
Stop paper bank statements and pay your bills online or via mobile.
Share, don't just like. If you see an interesting social media post about women's rights or climate change, share it so folks in your network see it too.
Speak up! Ask your local and national authorities to engage in initiatives that don't harm people or the planet. You can also voice your support for the Paris Agreement and ask your Local or State government to pass a Resolution in support of it if it hasn't yet.
Turn off the lights. Your TV or computer screen provides a cosy glow, so turn off other lights if you don't need them.
Report online bullies. If you notice harassment on a message board or in a chat room, flag that person.
Stay informed. Follow your local news and stay in touch with the 17 Sustainable Development Goals online or on social media at @GlobalGoalsUN.
Talk about your actions to achieve the 17 Global Goals by using the hashtag #globalgoals on social networks.
In addition to the above, offset your remaining carbon emissions! You can calculate your carbon footprint and purchase climate credits from

 

Climate Neutral Now. In this way, you help reduce global emissions faster!
Share on social media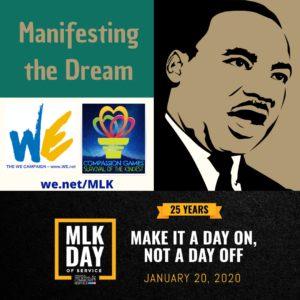 Share this page or download this image and share on social media!
Nonviolent Communication
Manifesting The Dream
"Nonviolent Communication"
Tuesday February 11th at 6PM Eastern Time
A LIVE Interactive Broadcast & Workshop
Inspired by  Dr. Martin Luther King Jr.'s philosophy and practice of  Nonviolence

Featuring Thom Bond
Founder of the New York Center for Nonviolent Communication
To ask questions LIVE during the workshop:
RSVP at MLK-NVC@WeTheWorld.org

Join LIVE Online or Watch the Recording on
We, The World's Facebook Page:
https://www.facebook.com/TheWeCampaign
Please LIKE the Page to be notified when our Broadcasts are starting
Full MLK Broadcast Links and other activity details here:
WE.net/MLK-program
We Cried Power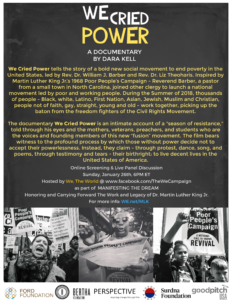 Join us on Facebook for this special online screening!
No Judgment Just Love®

To manifest Martin Luther King's Dream,
Let's "Become the Peace" we want to see in the world!
Will you help?
It's free, easy, and you can participate from anywhere in the world!
My personal goal is to bring more awareness to the movement of

No Judgment. Just Love.®
www.facebook.com/events/447671362833284/
MLK Jr. National Food Drive
Collect food for an organization in your community or start your own Food Drive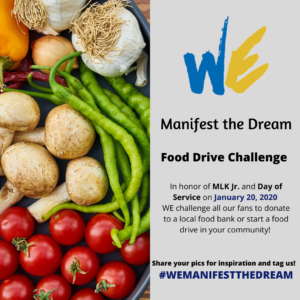 Take a picture of yourself making a food donation or a picture of the event, share it on Facebook and Instagram, then tag us @thewecampaign and #wemanifestthedream so your service can be counted! You'll also be helping us build our new Instagram page!
Take Action for the UN SDGs During 40 Days of Peace
MLK and The Gardens of Global Unity
Join one of our fundraising teams
11 Campaigns For Change

Take action and volunteer for one or more of these Campaigns:
Climate Collaboratory

Take action and volunteer for one or more of the Climate Collaboratory programs. Contact Sue Blythe (sueblythe@we.net) for more information.
Partner Collaborations
Volunteer and take action with MLK Programs Co-Sponsored by We, The World and Allied Organizations – check each of the Campaign pages on this site! The "Partner" section located at the bottom of each page contains links to direct actions you can take with any of our partners.
(Sign up on this page to receive additional information about service opportunities from our partners.)