Monthly broadcast to Inspire, Inform and Involve!
Live Show 3rd Tuesday of each month at 6PM Eastern Time
Created and developed by Florida Earth Charter Initiative member Sue Blythe, The Welcome to WE! Show is co-produced for We, The World by Karen Palmer (author, social media talk show host and activist) and Rick Ulfik (Founder of We, The World and the WE Campaign at WE.net).
On this show we answer the question: What can WE do together that we can't do on our own?
Our guests are visionary leaders and activists committed to creating a world that works for all.
On the show, and in our work, we seek to Inspire, Inform and Involve – 3 "I"s that make a "WE"!
WE are on the Road to 2020 walking into the future with people who are making and "being" the change we want to see in the world.
Meet Tomorrow's Dreamers, a team of youth and elders, present the EarthFlash! Games Show to engage children, youth, adults and elders in a climate conversation-to-action program. From the Climate Collaboratory, a pilot project of We, the World and the University of Florida Extension.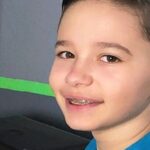 Adrian Alvarez is a 13-year-old environmental activist.  He represented the children of the world on a global call for the Earth Charter 20th Anniversary.  His youtube channel, Adrian Alvarez Earth, features people who are making a difference in the world.  Adrian is a co-creator of the EarthFlash! Games Show.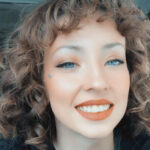 Brianna Rain Skildum, a young professional living in Colorado, was raised in Minnesota, in the Ojibwe tradition.  In adulthood she finds passion and fulfillment when working to better the world around myself. She hopes to see a brighter, more unified world in the near future, and believes it's absolutely doable within her lifetime.  Brianna is a co-creator of the EarthFlash! Games Show.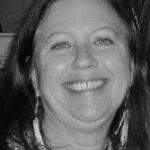 Grandmother Shannon CrossBear is a powerful, spiritual Ojibwe / Irish woman whose purpose is to demonstrate and promote gentle healing. A skilled storyteller and educator, Shannon has worked with tribal and non tribal communities to improve conditions for future generations through protecting fresh water sources,  Shannon is a co-creator of the EarthFlash! Games Show.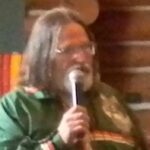 Jim Graywolf Petruzzi acquired some of his knowledge of systemic living from nature, indigenous elders, and through University degrees. He has spent the last 35 years working in and with nature as he travelled the world learning from elders. He pulls from the cornucopia of cultural teachings he has acquired to create programs and transformational systems.  Jim is a co-creator of the EarthFlash! Games Show.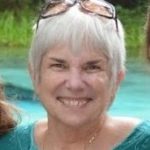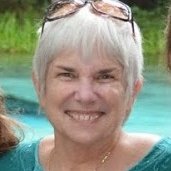 Sue Blythe is doing what she can to ensure a livable Earth for her eight grandchildren and their grandchildren. She's coordinator of We, The World's Campaign for the Environment and founder of the Climate Collaboratory, a pilot project of We, the World and the University of Florida Extension.  Sue is a co-creator of the EarthFlash! Games Show.  
Tuesday December 15 at 6PM Eastern Time
Featuring
ShaRon Rea is a passionate woman on a serious mission to make the world a better place. She is founder of the global movement No Judgment. Just Love. ® whose mission is to inspire us all to live together with unconditional allowance, one courageous action at a time.
ShaRon is a family relationships expert, author,  inspirational speaker and owner of The Whole Family Coaching. Her joy and purpose is to educate and inspire parents and children to live together with love, respect and cooperation. ShaRon is a dynamic facilitator as well as a compassionate life and family coach. She is an expert in parenting solutions for co-parenting after divorce, single fathers, parents raising teens, and every caregiver committed to raising happy, well-adjusted children of any age.
Dr. Dot Maver is an educator and peacebuilder whose keynote is inspiring cooperation on behalf of the common good. She is co-founder of Global Silent Minute, National Peace Academy USA, Global Alliance for Ministries and Infrastructures for Peace, River Phoenix Center for Peacebuilding, and was founding executive director of The Peace Alliance. In 2004 Dot was national campaign manager for Kucinich for President. Her work in education, politics and grassroots community organizing is focused on applied peacebuilding utilizing a shared responsibility and shared leadership model as she helps create the conditions for a culture of peace.
https://nationalpeaceacademy.us/
Professor Hoda Mahmoudi has held The Bahá'í Chair for World Peace at the University of Maryland, College Park since 2012. As Chair, she studies structural racism and root causes of prejudice, equality of women as a prerequisite to peace, human nature, global governance, and globalization and the environment. As director of this endowed academic program, Professor Mahmoudi collaborates with a wide range of scholars, researchers, and practitioners to advance interdisciplinary analysis and open discourse on global peace. Before joining the University of Maryland faculty, Professor Mahmoudi served as the coordinator of the Research Department at the Bahá'í World Centre in Haifa, Israel.  Professor Mahmoudi is co-editor of Interdisciplinary Perspectives on Human Rights and Human Dignity and of Children and Globalization; and other publications.
http://www.bahaichair.umd.edu/
Joshua Basofin is Director of Climate Action at Parliament of the World's Religions. Joshua has worked in the environmental field for over fifteen years as an attorney, advocate, sustainability expert, and writer. He started his career in roles with Environment Now and Defenders of Wildlife focusing on water policy and environmental conservation. Joshua later worked with businesses, local governments, and civil society to develop strategies for systemically reducing their environmental impact. He has advised organizations independently and on behalf of Beyond Business and Forum for the Future. Joshua is excited to be working with interfaith and faith-based organizations to realize their enormous potential for addressing climate change and committing to actions that help achieve a decarbonized world. Joshua holds a bachelor's degree in English and Environmental Studies from the University of Wisconsin-Madison. He received his law degree, with honors, from Chicago-Kent College of Law.
https://parliamentofreligions.org/program/interfaith-climate-action-0