Take Action for Children & Youth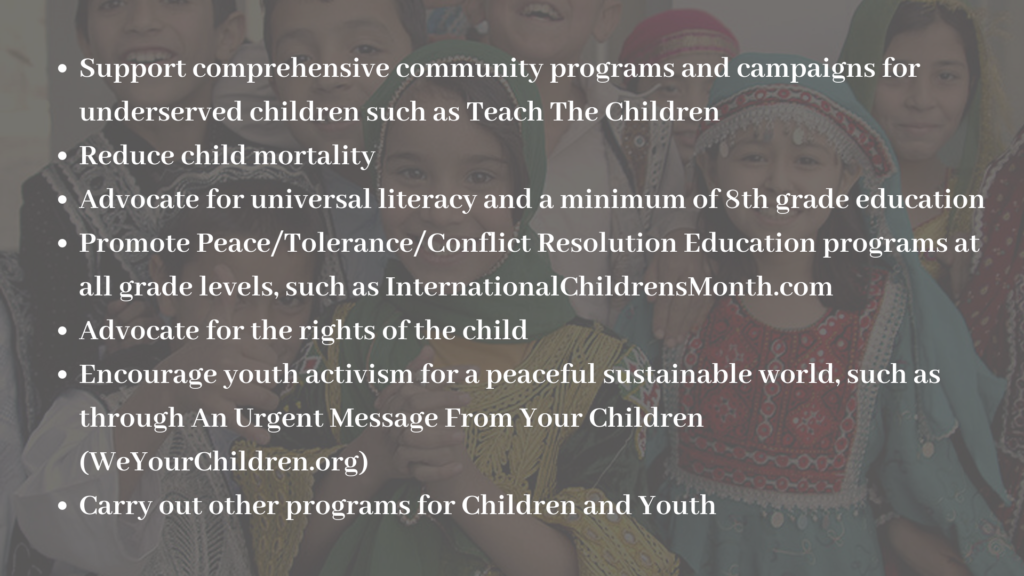 ---
---
---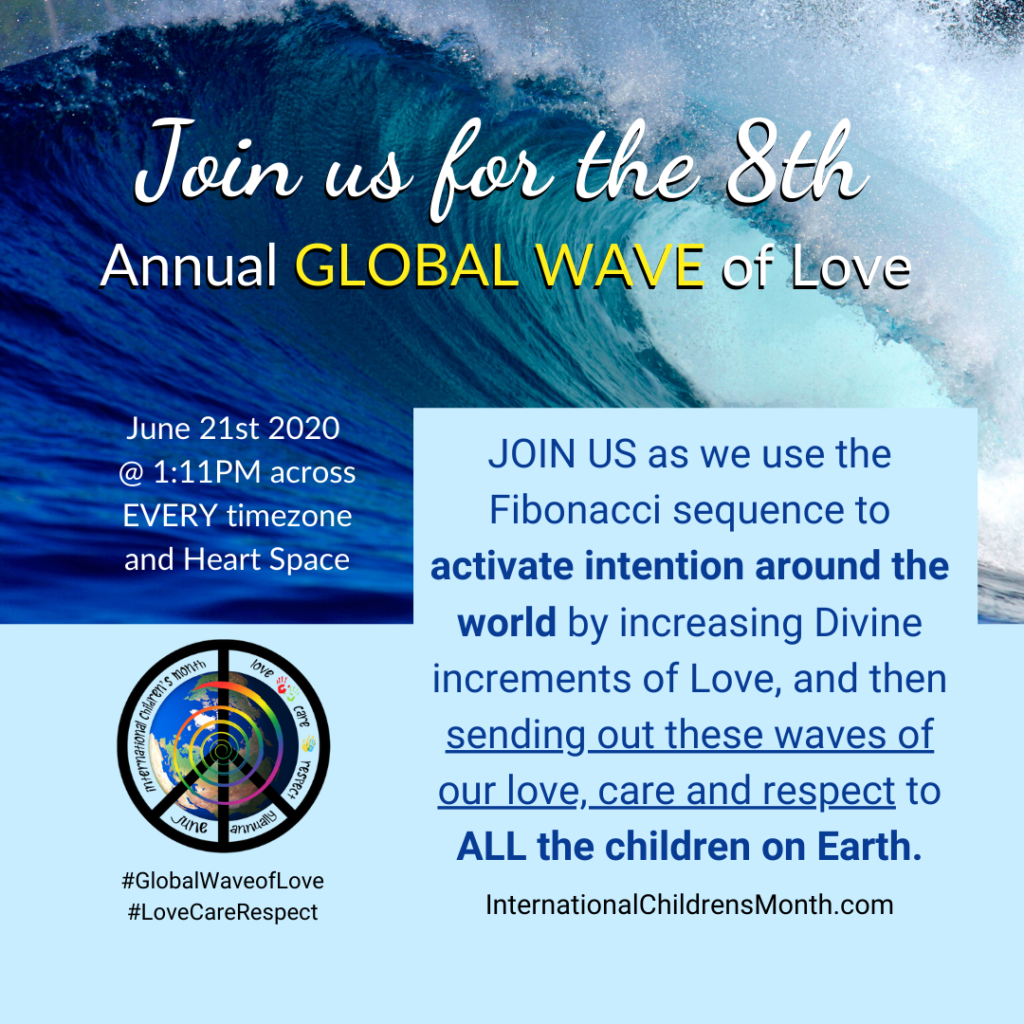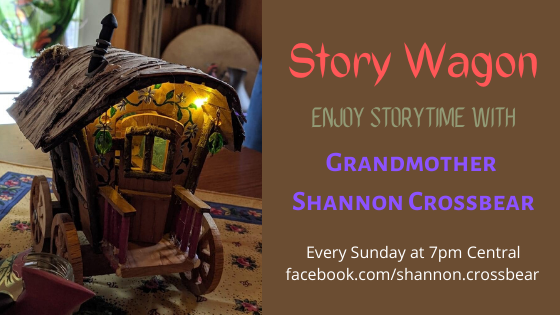 Celebrating the 15th Anniversary of
11 Days of Global Unity
11 Powerful Dialogues on Each of the 11 Campaigns For Change
Featuring some of the most Visionary Leaders and Activists of our time
Hosted by Karen Palmer and Rick Ulfik
CHILDREN AND YOUTH Panel
CHILDREN AND YOUTH PANEL FEATURES:
Jamie Margolin, Heidi Little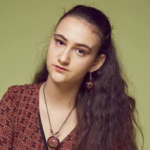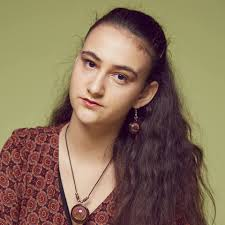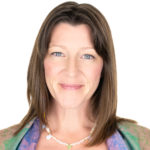 Click here for more information about the TeleSummit Speakers
Listen to additional dialogue on Children & Youth:
Interview with the Amazing Alexander Laszlo President at Bertalanffy Center for the Study of Systems Science WATCH HERE
Interview with Rick Ulfik Founder of We, The World and Co-Founder of 11 Days of Global Unity and Co-Creators of the 11 Gardens of Global Unity Sue Blythe and Karen Palmer share the ways every community can grow more kindness and unity. WATCH HERE
An Uplifting interview with Immanual Joseph of CompassionLeaders and author of The Fifth Revolution. WATCH HERE
Interview with Heidi Little WATCH HERE
---
Please visit and support our Children & Youth Campaign Partners
---
Get inspired by listening below to the 11 Days of Global Unity Journey
---
---
---
Children & Youth Campaign Coordinator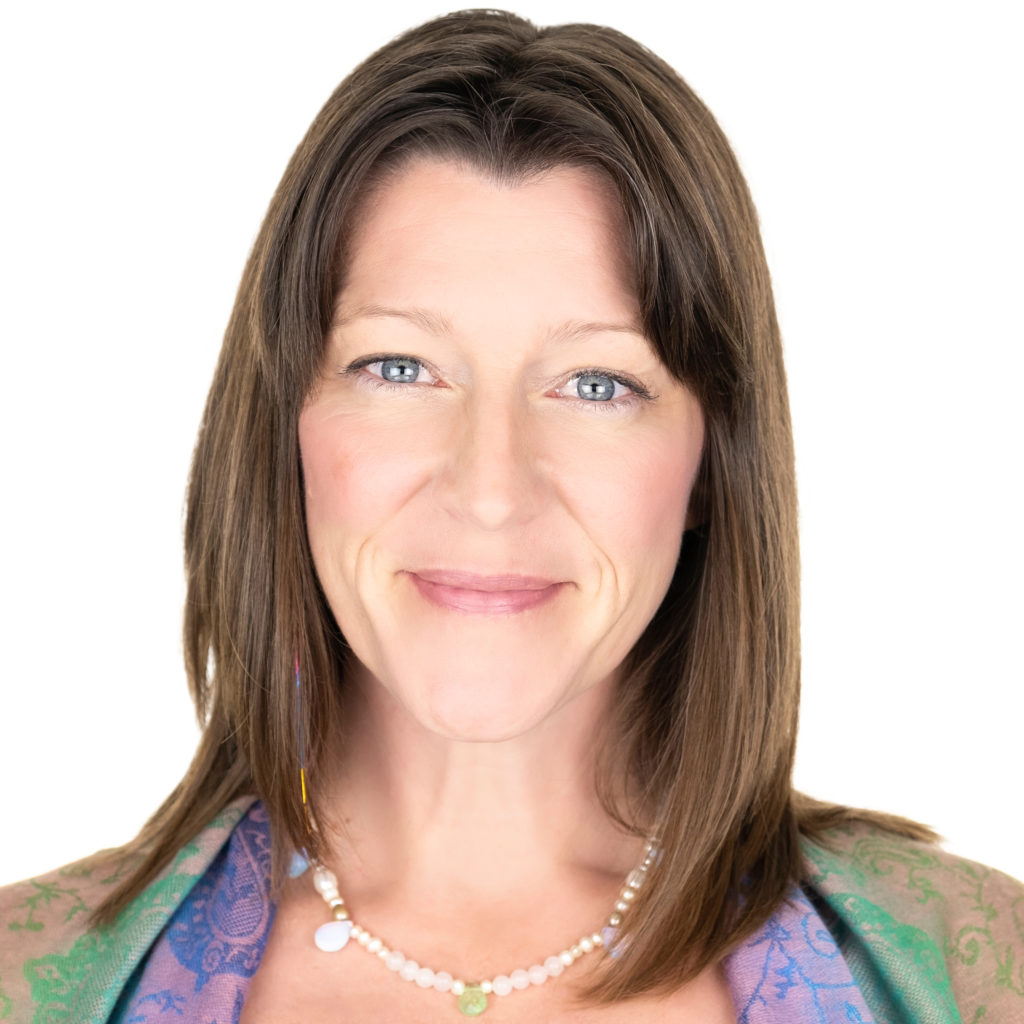 Heidi Little
Heidi Little is an International Award winning, chart topping vocalist and songwriter in the pop, rock, spiritual and folk genres, represented by Attack Music Group and Sony. Her new album One Love Rising is garnering love and support heading into the motif of Crystal Clear Vision 2020~The Miracle.
A humanitarian, philanthropist, and environmental activist, Little is the Co founder/Director of International Children's Month, the Children's Global Wave of Love, the Global Unifying Moment, and the producer of it's 365 day a year free, thematic, empowerment SEL activity platform whose mission is Children Across the Planet in Love, Care and Respect (founded in 2013)
Heidi is the Outreach Coordinator and the Executive Director of Musical Projects for WE, The World, as well as the theme head for Children and Youth (2017). Little designed and launched The Center for Advancement in Social Emotional Learning (2019), and is now launching new Social Emotional Learning workshops, classes, tours and events for 2020.
Little is a founding member of World Kindness USA, a Canadian citizen, who resides in the USA, and has most recently launched her label Omnipresent Entertainment as a merger with AMG music / SONY. As well as her not for profit work with building holistic/progressive, family recovery centers with Serenity Star
Check out the new album One Love Rising, humanitarian work, and environmental stewardship at www.HeidiLittle.com The Children's R/Evolution at www.internationalchildrensmonth.com and the Educators R/Evolution at www.SELAdvancement.org And the model for addressing poverty/homelessness/recovery www.SerenityStar.org
Many hearts make light work, as we are love in action, here we grow.