Theme 6 – Children & Youth
September 16th
The Children & Youth Campaign is devoted to bringing together grassroots movements and organizations to reduce child mortality and support comprehensive community programs. WE do this through advocating for the rights of children, advocating for universal literacy; promoting peace, tolerance, and conflict resolution programs; and encouraging youth activism for a peaceful and sustainable world.

This campaign focuses on:
⭐ Support comprehensive Social Emotional Learning programs with International Children's World
⭐ Reduce child mortality
⭐ Advocate for universal literacy and a minimum of 8th grade education
⭐ Promote Peace/Tolerance/Conflict Resolution Education programs at all grade levels
⭐ Advocate for the rights of the child
⭐ Encourage youth activism for a peaceful sustainable world, such as through An Urgent Message From Your Children
⭐ Carry out other programs for Children and Youth
Pulses
11 Days of Global Unity & Global Peace Weekend September 11th – 21st
Dr Jude Currivan, cosmologist, author of The Cosmic Hologram, co-founder WholeWorld-View and member Evolutionary Leaders Circle
Day 6: Children & Youth
Re-story to restore, teaching a better song of unity for our children to sing
The illusion of separation which has hitherto collectively driven our dysfunctional behaviors has resulted in numerous dis-advantages to the well-being and opportunities of our children and young people. From being some of the most badly affected victims of conflicts and poverty, to limited access to education and teaching environments that emphasize imposition and uniformity which limits rather than liberates them to live lives of meaning and purpose.
A wholeworld-view, though, based on unity in diversity, re-stories what it means to be human and empowers all of us and our children to restore our relationships with ourselves, each other and the wider world. It fosters empathy, resilience, flourishing, co-creativity and invites societies to embrace universal ethics and evolutionary purpose.
Based on an integration of scientifically based evidence with universal wisdom teachings and spiritual experience and insights it invites individual and collective transformation from the inside out.
It calls for a radical and (r)evolutionary transformation of education; both during childhood and as life-long learning. Which, instead of imposing, calls forth and values the unique gifts and potential of every person and as a wholistic foundation for individual, collective and planetary well-being. 
Question: How do you value the unique gifts and potential of every one you meet in your daily life?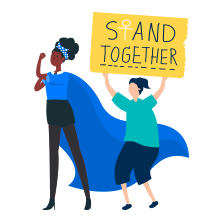 Become a Volunteer
Work together in the Children & Youth Campaign & make an impact in your community promoting a world that works for all.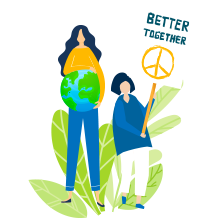 Partner with WE
Register your organization and participate in the Children & Youth campaign during the 11 Days of Global Unity!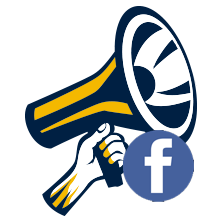 Join Our Facebook Group
Stay up-to-date on everything happening for the Children & Youth campaign and get involved in our Facebook group!
11 Days of Global Unity Summit – 2020 Highlights
Speakers: Heidi Little, Chief Arvol Looking Horse, Rick Ulfik Host
Humanitree
A planting at a school in Maui where the kids will also share music hula and a message of the Spirit of Aloha. Globally Planting People and Trees Help Harmonize Humanity and Reforest our World for the Next Seven Generations. Our mission here is to heal the divide between humanity and nature. We are here to remind us that we are nature, we are this earth, and we are these trees. We plant ourselves as human beings into the ground, to "become" a tree for a short celebration, and then complete the process by planting a tree in the same hole.
CHILDREN'S WRITING WORKSHOP
Presented by Jackie Parker
Join a global community writing workshop and discover the beauty, wisdom, and courage we all have to share. Hear unforgettable stories and voices. Experience our interdependent world through the power of our stories. Poet and fiction writer Jackie Parker will help us create stories that transform and inspire—and show us how deeply connected we are. All are welcome. All ages. Experience. Languages.
RAHEEM FATIMA CHILDREN AND YOUTH IN PEACE
Featuring the International Children's Month Youth Ambassadors Pakistan: Lal-ain Anees, Bareerah Ali, Muarij Tahseen, Hasan Adeel, Ibrahim Chaudry and Raheen Fatima: I am youngest professional female stand up comedian of Pakistan.
ELECTRIC SUN-STEPHAN MCNICOLL
CHILDREN AND YOUTH -WE THE WORLD ALBUM COMPILATION
https://wetheworldmusic.bandcamp.com/track/electric-sun
BUY, DOWNLOAD, STREAM, DONATE, SHARE, LISTEN…
ELECTRIC SUN BY STEPHAN MCNICOLL
THEME: CHILDREN & YOUTH
WE, THE WORLD CHILDREN AND YOUTH
FIRE DRILL FRIDAYS GRETA THORNBURG MOVEMENT
credits
from WE THE WORLD ALBUM COMPILATION, released June 1, 2020 license
all rights reserved
Register for
FREE
to Participate!
11 Days of Global Unity Supporters