Theme 3 – Environment
September 13th
The Environment campaign is devoted to global activism and working with international organizations to combat the ever-increasing climate emergencies we are currently facing! WE aim to bring together grassroots movements and organizations to address the Climate Crisis. WE do this through promoting investment in renewable energy, protecting ecosystems and biodiversity, protecting and providing clean water, minimizing pollution, and supporting sustainable agriculture.

This campaign focuses on:
⭐ Promote major investment in renewable, non-polluting energy systems and fuels
⭐ Protect eco-systems and biodiversity – end the Mass Extinction of Species
⭐ Protect and provide clean water for all
⭐ Minimize pollution and clean up the land, lakes, rivers, oceans and the air
⭐ Address the Climate Crisis: from International Agreements to Local Policies
⭐ Support local, organic, sustainable agriculture
⭐ Carry out other programs to achieve Environmental goals
Pulses
11 Days of Global Unity & Global Peace Weekend September 11th – 21st
Dr Jude Currivan, cosmologist, author of The Cosmic Hologram, co-founder WholeWorld-View and member Evolutionary Leaders Circle
Day 3: Environment
Gaia is not our 'environment'. She is a living and evolving gaiasphere. And we are all Gaians.
The ancient Greeks, as did many traditional societies and Indigenous peoples today, viewed the Earth as a living being; a goddess and a mother. They called her Gaia.
Gaia is not our 'environment'. She is a sentient being, whose geosphere, hydrosphere, atmosphere, biosphere and multidimensional realms form an integral and evolving gaiasphere.
We are her children and with the potential to consciously evolve to become her co-create evolutionary partners; we're all Gaians
As we think cosmic, so as Gaians, may we feel global.
These words are of love and gratitude for Gaia:
You made me with stardust gathered from ancient suns
You bore me in your primordial belly through long aeons of possibility
You birthed me naked and squalling, slippery with life's promise
You smiled as I squirmed in the dawn of a new day, lit by kindness
You gentled me as I swaddled in the comfort of your breast
You grew me strongly with plant and fish, milk and meat
You taught me to know you, and to know myself through you
You have all-ways loved me
Thank You. I love You
Question: How do you most deeply experience your relationship with Gaia in your daily life?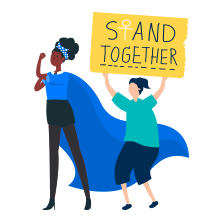 Become a Volunteer
Work together in the Environment Campaign & make an impact in your community promoting a world that works for all.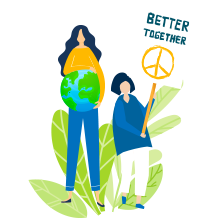 Partner with WE
Register your organization and participate in the Environment campaign during the 11 Days of Global Unity!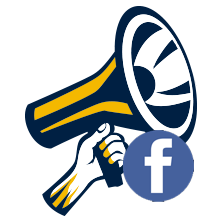 Join Our Facebook Group
Stay up-to-date on everything happening for the Environment campaign and get involved in our Facebook group!
11 Days of Global Unity Summit – 2020 Highlights
Sue Blythe, Peter Melton, Jennison Kipp, Jennifer Taylor, Panda, Rick Ulfik Host
WE KIDS – Children and Youth in the Gardens of Global Unity
The Alvarez kids invite children of all ages to care for the Earth, our home. Da Panda Kids join the collaborative storytelling adventure in their community garden. The Roving Reporters write stories for the Welcome to WE! Printernet Gazette and a world that works for 100% of humanity and the community of life on Earth.
Humanitree
Marshal in Kenya
Interfaith Climate Video
Monthly discussion on "What the World Needs Now". This months topic is "A Climate Emergency Conversation".
ACTIVATE YOURSELF-EARTHMAN LANNY SMITH
ENVIRONMENT-THE EARTH MAN PROJECT-THE WE, THE WORLD ALBUM COMPILATION
Register for
FREE
to Participate!
11 Days of Global Unity Supporters