Theme 7 – Women
September 17th
The Women Campaign is devoted to fighting for women's rights around the globe and advocating for women's equal rights! WE aim to bring together grassroots movements and organizations to end violence against women and eliminating all forms of discrimination. WE do this through advocating for gender equality and economic empowerment of women.

This campaign focuses on:
⭐ Advocate for gender equality (SDG #5)
⭐ End violence against women
⭐ Advocate for economic empowerment of women
⭐ Eliminate All Forms of Discrimination Against Women
⭐ Promote women's leadership including full implementation of UNSCR 1325 to ensure women's equal representation at all decision-making levels
⭐ Carry out other programs that support Women
Women Theme – 2022 Highlights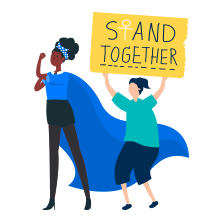 Become a Volunteer
Work together in the Women's Campaign & make an impact in your community promoting a world that works for all.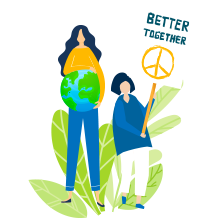 Partner with WE
Register your organization and participate in the Women's campaign during the 11 Days of Global Unity!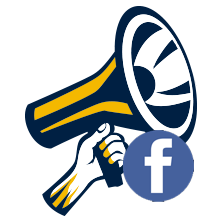 Join Our Facebook Group
Stay up-to-date on everything happening for the Women's campaign and get involved in our Facebook group!
Registration is Closed for 2022