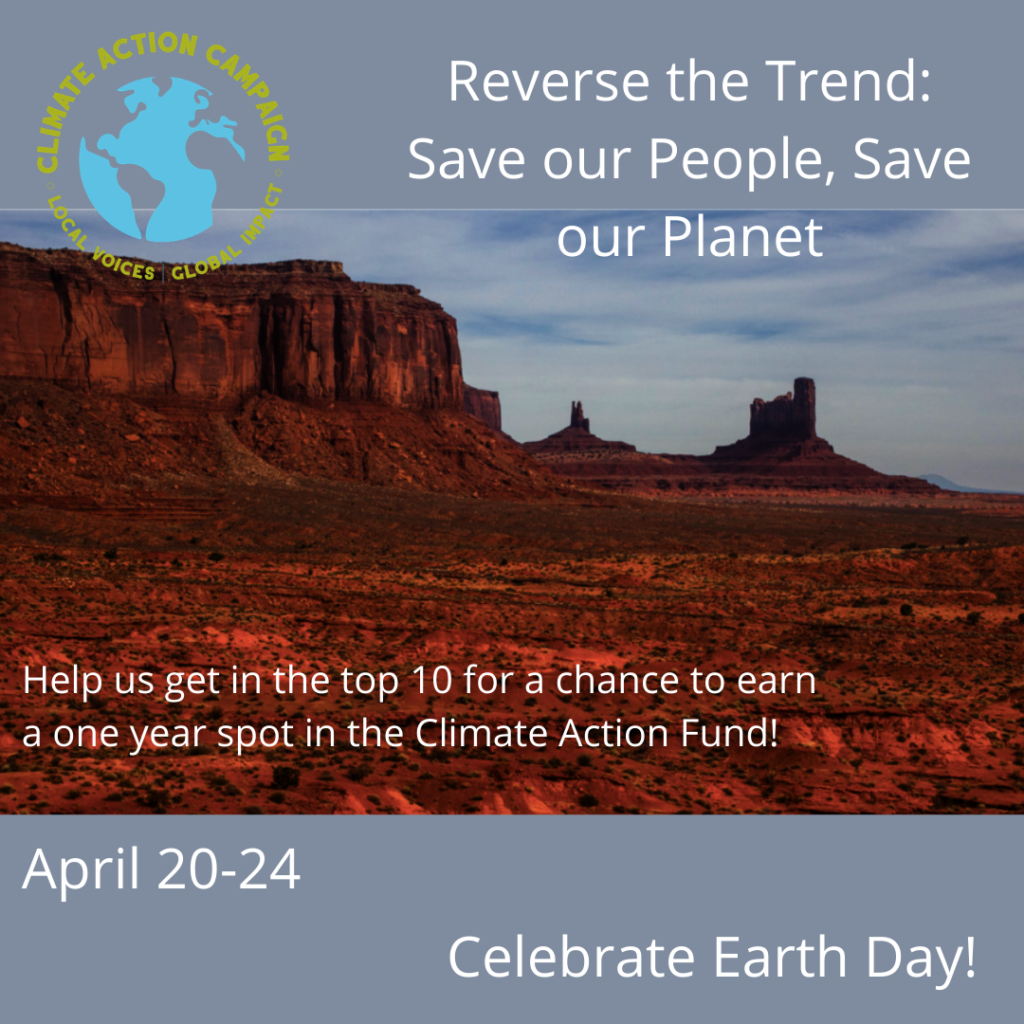 The public has a limited understanding about the effects of nuclear weapons on the environment, and global leaders are reluctant to seriously address these twin existential threats, including actions on national legal obligations under International Humanitarian Law, International Human Rights Law, and Environmental Law.
The lack of solidarity to tackle these issues are presenting themselves as future crises: Rising sea levels are threatening to destroy the Marshall Islands and the Runit Dome, where the US has stored nuclear waste. As ice caps melt, there is an increasing danger that nuclear waste in Greenland will contaminate the planet. At the same time, we are standing at a precipice, where nuclear weapons are still on high-alert and the world is covered with flashpoints from North Korea to the Kashmir region. 
To address the environmental catastrophe of nuclear weapons, we intend to create a global youth network in which youth will engage with their respective communities and engage in UN advocacy. As part of this solution, we will form partnerships with local youth networks and encourage the youth activists to participate and co-produce a docuseries consisting of 3-4 episodes. Each episode will focus on a specific region and analyze the environmental impact of nuclear weapons and nuclear waste. The last episode will be focused on the potential impact for future generations and protecting human rights of these future generations.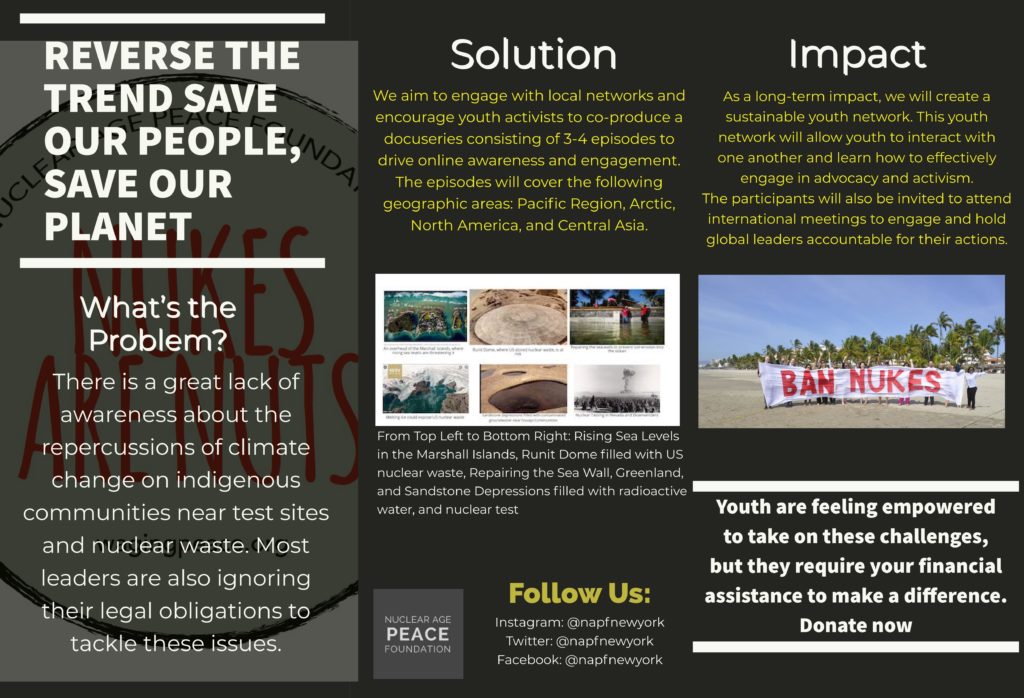 Youth are feeling empowered to take on these challenges, but they require your financial assistance to make a difference.
You can help us by donating throughout this week (April 20 to April 24). Any amount helps! Global Giving will match up to 50 percent of all donations throughout this week.
We will be competing for a spot in Global Giving's Climate Action Fund. Global Giving will offer spots based on the total number of unique donors.
Let's save the planet together: Reverse the Trend and Empower Youth!!